20 The most beautiful crochet designs for babies and kids free patterns 2021
Layering is one of the most important things you can do for babies and children. You should be comfortable in any weather. When the breeze starts, a small cardigan is a good choice. All of these ten crochet cardigan models are designed for the little ones. They're especially cute and fun. So be sure to mark patterns and use them frequently.
Crochet Baby Sweater Free Pattern
Skill Level: Beginner
Since the smallest size is suitable for a newborn, it is the baby's first crochet jacket. However, it is also designed as the first cardigan. It is really easy for a beginner to go through this pattern. They are going to be crocheted in five sections, each one is crocheted individually, then they are sewn and some buttons are added.
If you love it, do more. There are four additional sizes available up to a year old so you can keep the baby warm for the first year.
Materials:
335 to 670 yard heavy worsted (aran) weight yarn
4 1/2 inch (13 mm) buttons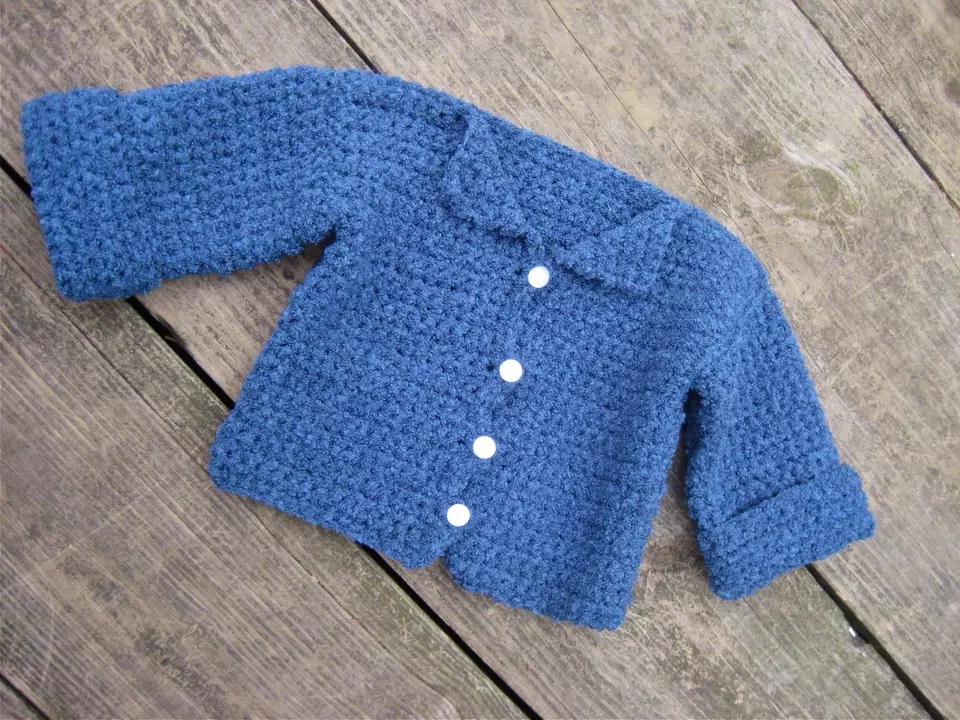 Baby and Kids Free Crochet Sweater Pattern
Materials: size 7 (4.5mm) crochet hook (or size needed to obtain gauge), 3/4" button (1), ruler, tapestry needle, sewing needle and matching thread for button.
Yarn: Worsted #4; 316 (378, 433, 471, 527, 625) Yards (refers to ¾ length sleeve option); Knit Picks Comfy Worsted (cotton/acrylic) shown in photos.
Gauge: 4" x 4" = 16 stitches / 16 rows in sc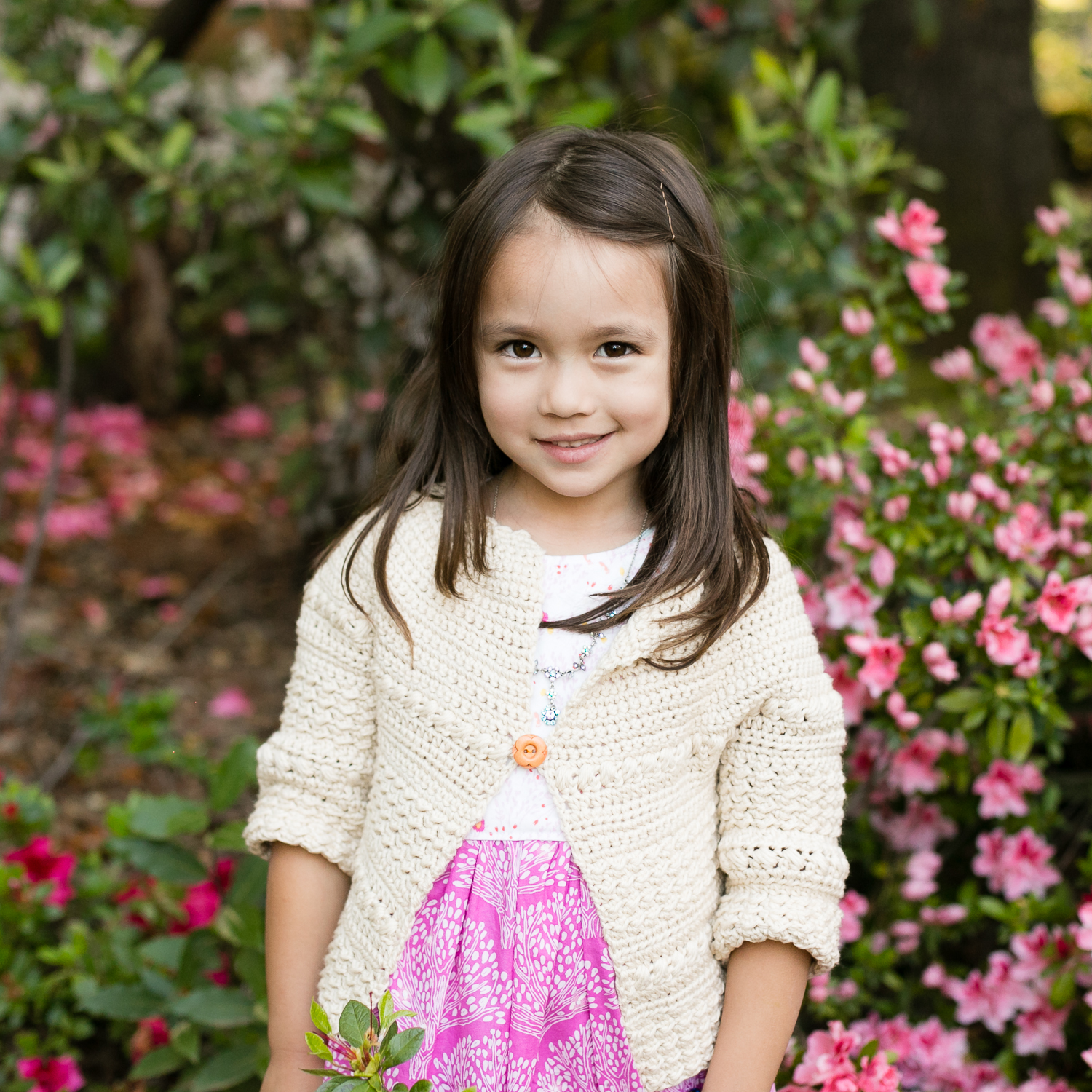 Velvet Pullover Crochet Pattern
Supplies: Size L (7.0mm) crochet hook (or size needed to obtain gauge), yarn needle, 3 stitch markers, ruler
Materials: #5/bulky weight yarn; Yarnspirations Bernat Velvet ;(100% polyester) in softened blue (MC)191 (250, 300, 360, 408, 489, 556) ydsand indigo velvet (C1) 22 (28, 34, 41, 46, 55, 63) yds
Gauge: 4" = 9 hdc and 7 rows.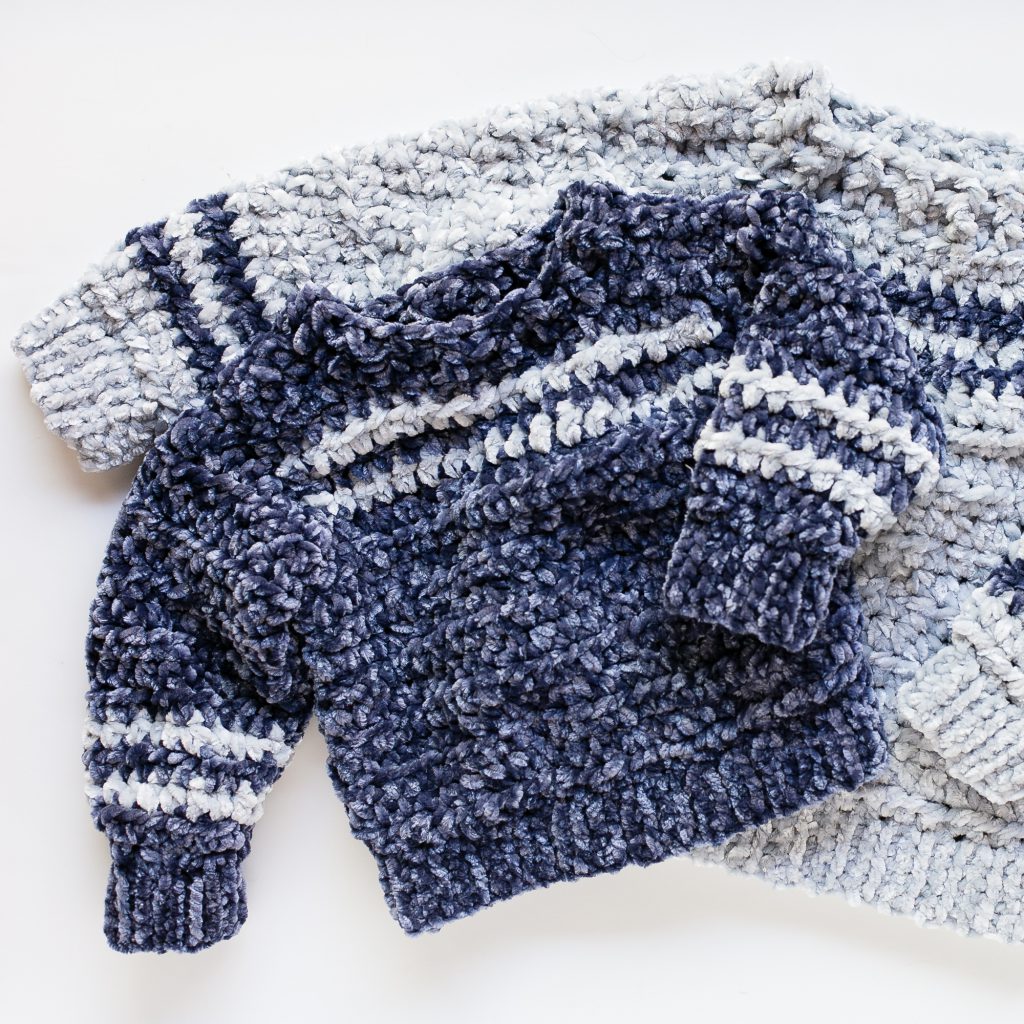 The Lynden Baby Sweater Pattern
Supplies: Size H/8 (5.0mm) crochet hook (or size needed to obtain gauge), yarn needle, 3 stitch markers, ruler, sewing needle and thread to match buttons
Materials: #1/fingering weight yarn; 2 skeins Knit Picks Sock Labs Stroll in (1) tangerine and (1) tangerine speckle (75% superwash merino wool, 25% nylon); 924 yards total (yarn is held double throughout); 3 (3/4" diameter) buttons
Gauge: 4" = 14 hdc and 11 rows, blocked.
To check gauge, ch 15, hdc in 3rd ch from hook and each ch across (14 sts including ch 2). Row 2: Ch 2, sk 1, hdc in each stitch and top of ch 2. Repeat second row 9 more times. Finished swatch should measure 4×4", blocked. If there are too many sts, use a smaller hook. If not enough sts, use a larger hook.
Finished Measurements:
Chest circumference: 20"
Height: 12"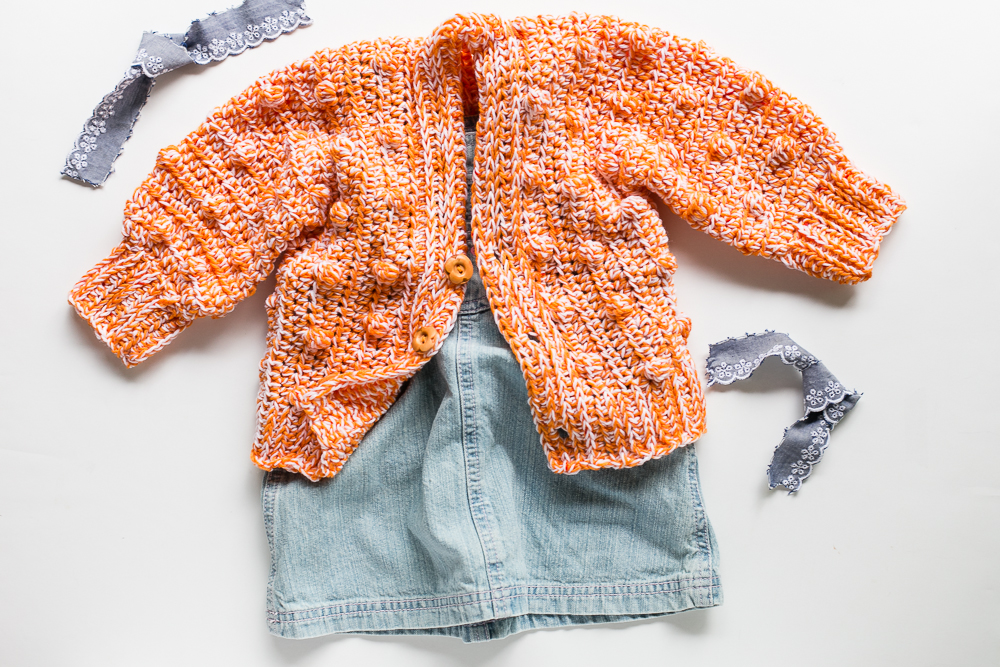 Infant Bomber Cardi Crochet Pattern
So this crochet cardigan bomber style is shorter than average. It fits right in with the cropped tops trend, which is perfect for older kids. Available in seven sizes from three months to 14 years. There is also an adult crochet pattern. This would make a great set for mom and me, and perfect for any women in a family to wear for a portrait. You can add any zipper or cover you want.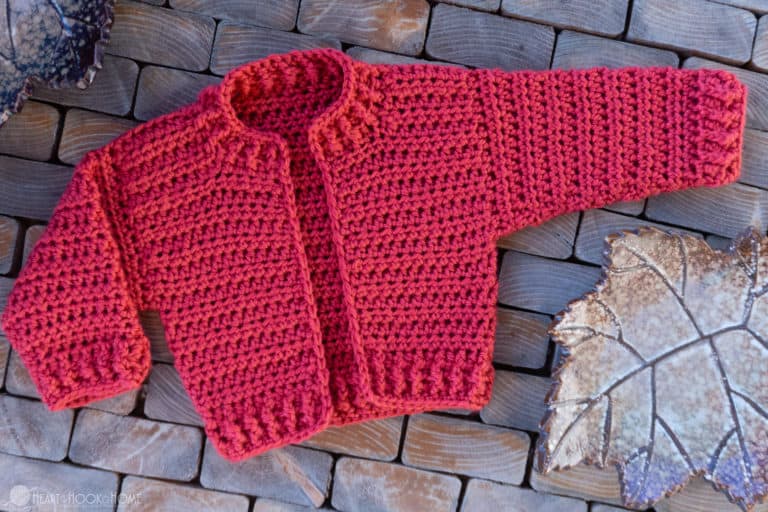 Child Size Basic V-Neck Sweater Pattern
Materials:
Worsted Weight yarn (Brava Worsted in "Fairy Tale" pictured)
approx. (385, 420, 500, 580, 700, 800) yards
Crochet hook in size 9mm
Crochet hook in size 6.5mm
Gauge: Trinity Stitch = 11 sts x 10 rows = 4" square (with 9mm hook)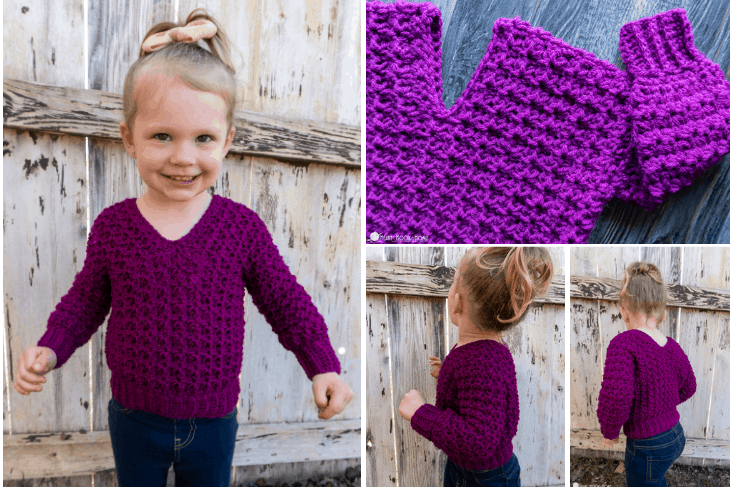 Mini Cozy Cardigan Pattern
This crochet pattern no. 4 for children's cardigans is called medium / worst weight yarn. I prefer to use washable thread for all children's projects. For the Mini Cozy Cardigan I chose Yarn Bee Soft & Sleek, a smooth, washable, low-pile acrylic yarn.
When choosing which thread you want to use for this pattern, make sure that it has the worst weight number 4 on the thread label. Then buy enough skeins of the yarn that you plan to use so that you have the total number of yards required in the pattern for the size you made.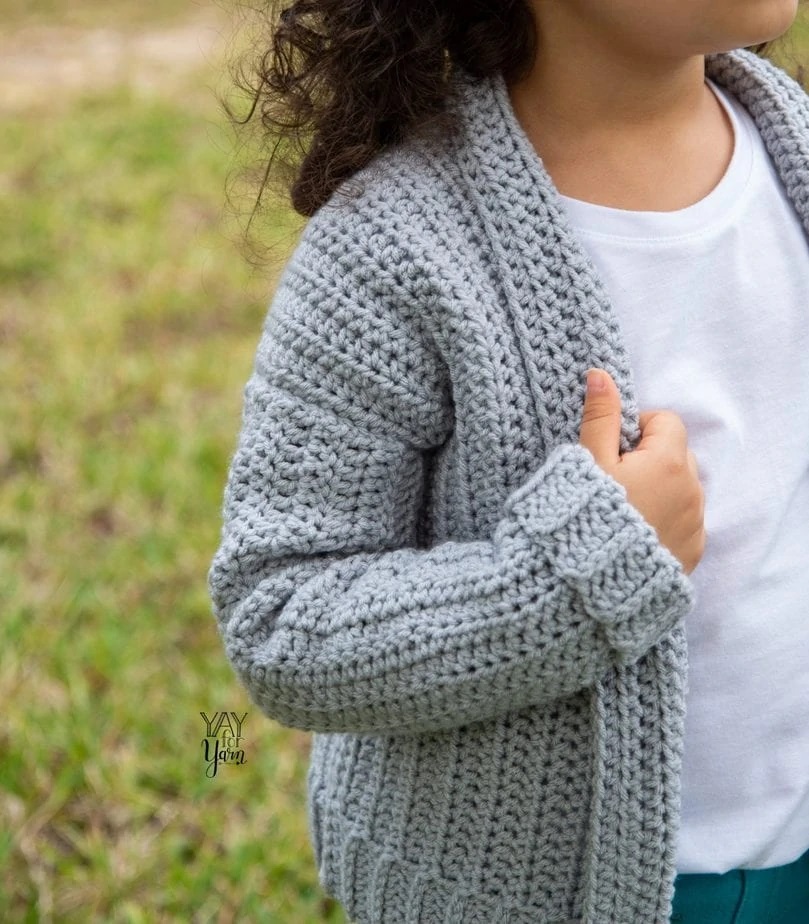 Toddler Hoodie Crochet Pattern
Materials:
Worsted weight yarn (Dove Heather and Avocado pictured)
-approx. 600 yards for size 2/3T
Stitch markers
Crochet hook in size J/6mm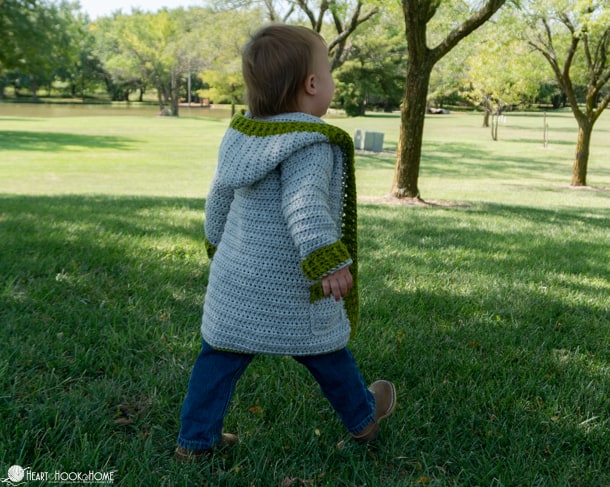 Cap Sleeve Cardigan Crochet Pattern
Materials:
Lion Brand Modern Baby Yarn in Grey, Purple, Turquoise, Chartreuse, and Yellow (you only need about a half a skein of each color).
Size G (4.00mm) crochet hook
Tapestry needle
3/4″ button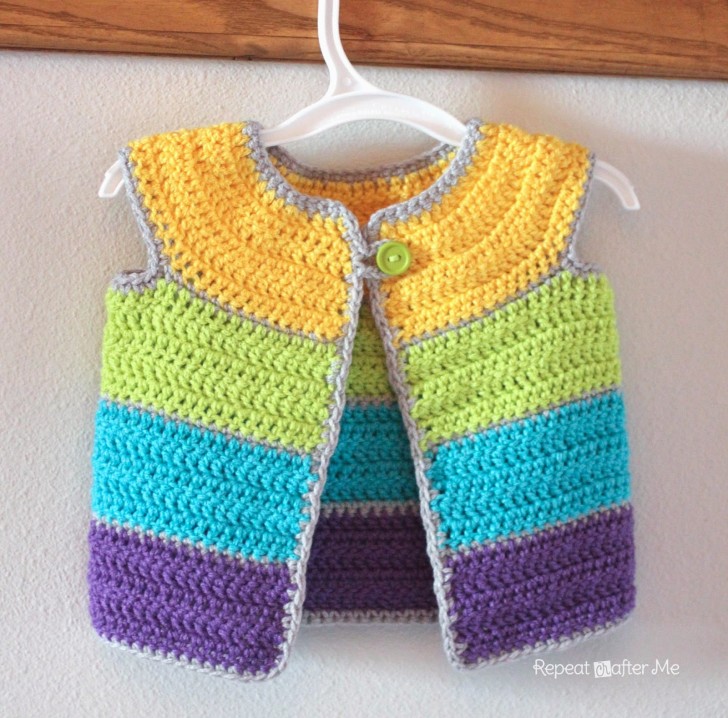 Crochet Pattern x Stitch Cardigan
Materials:
Made with worsted weight cotton yarn such as I Love This Cotton ~450 yards
3/4″ buttons – 4
Stitch markers
Gauge: Hook US H/5.00mm; 15 hdc x 11 Rows = 4"
Size: 6-12 months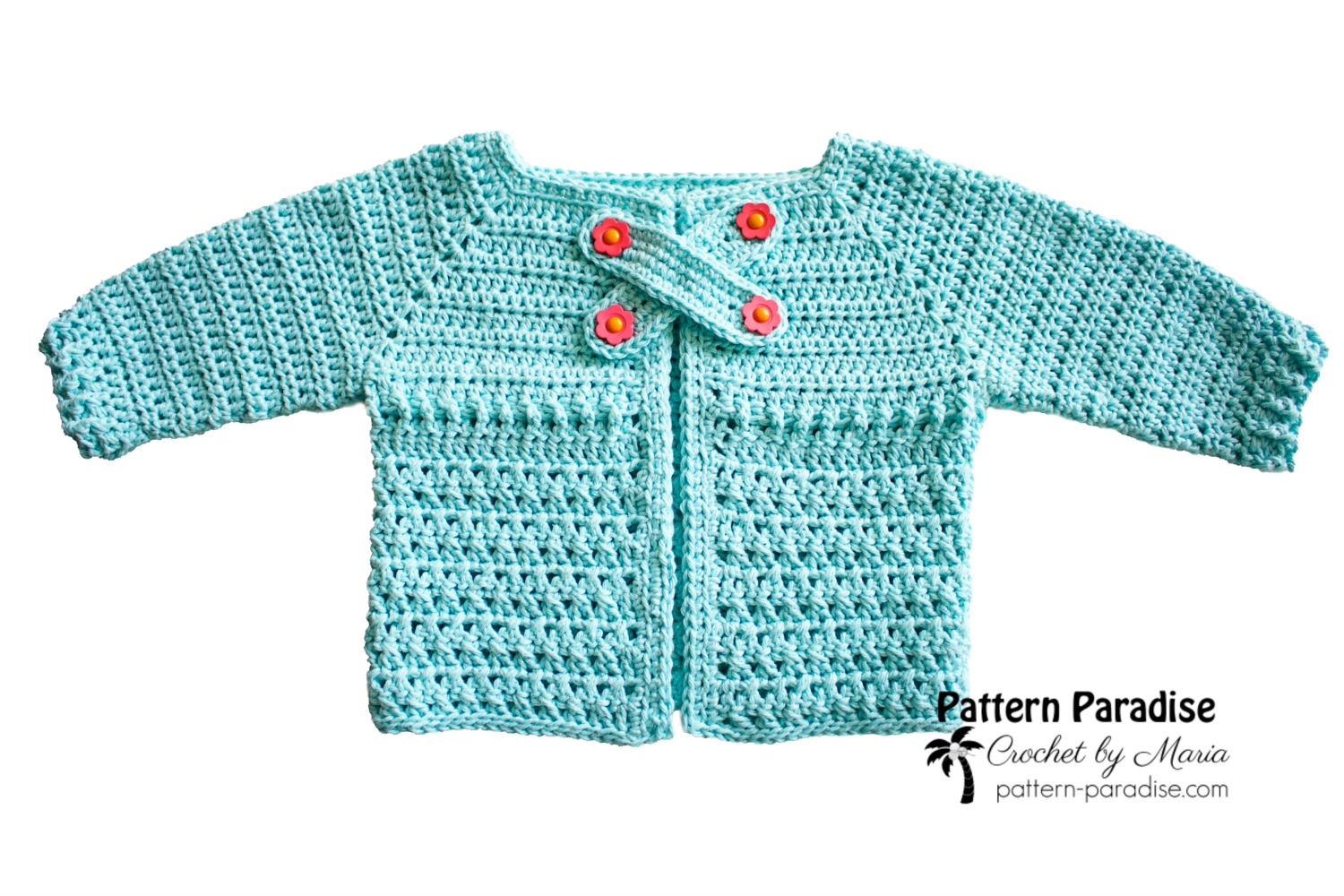 Newborn Cheer Sweater Free Crochet Pattern
Materials:
Worsted weight yarn *Sample is done in I Love This Yarn
Here are some other yarns that will work well
Lion Brand Yarn 860-123I Vanna's Choice Yarn, Beige
Red Heart With Love 1701 Hot Pink
Red Heart E300.4302 Super Saver Economy Yarn, Black
J/6mm hook
Clover Soft Touch 6.0-mm Crochet Hooks, Size J
4 stitch markers (or scrap pieces of yarn)
Yarn needle
Scissors
Size:
Newborn: 16" chest Finished chest measures 17" Finished length measures 8.5"
Gauge:
8 stitch repeats (esc, ch 1) by 9 rows = 4" square Save time and check your gauge!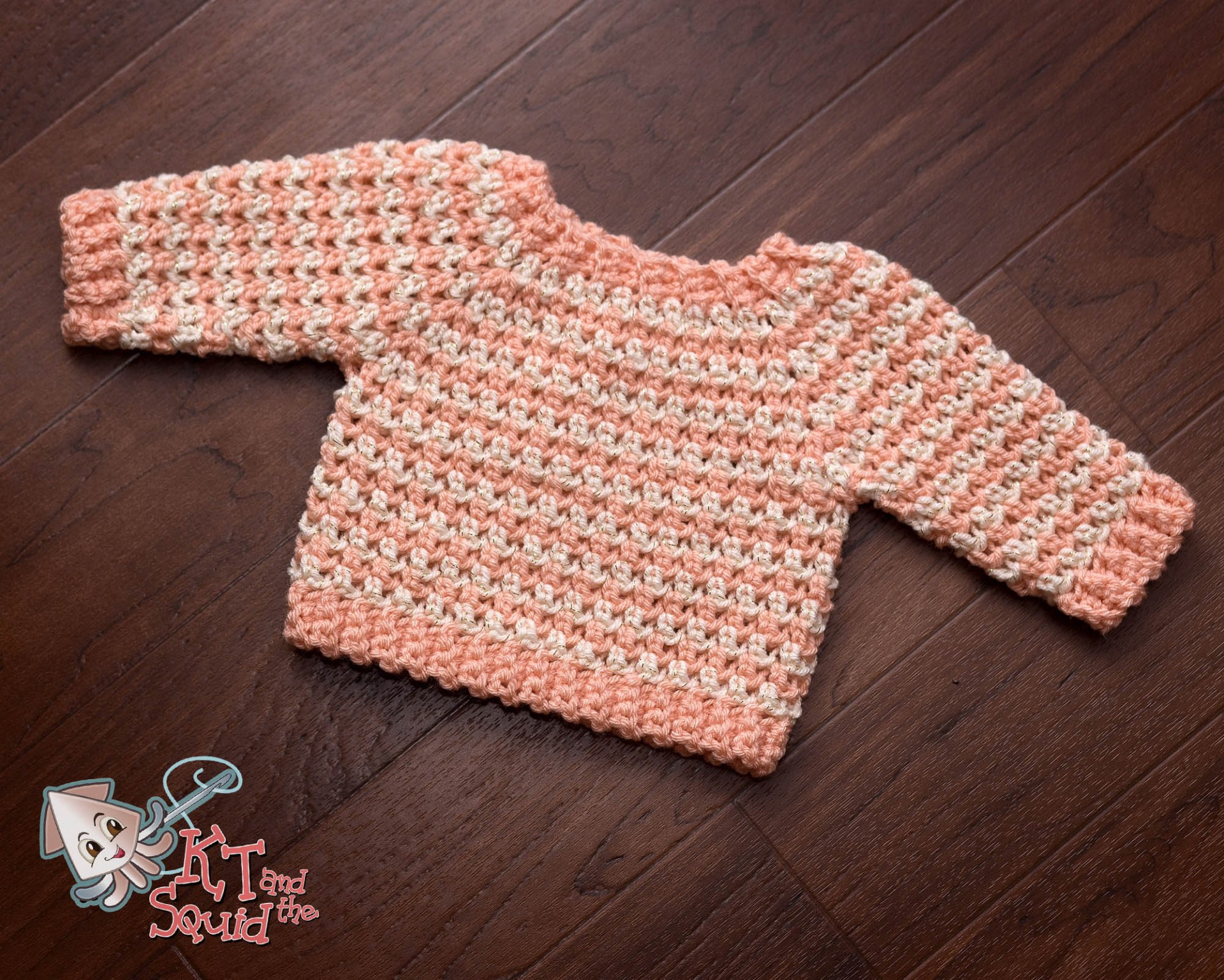 Newborn Baby Cardigan Pattern
Skill level: Easy
PREEMIE use a 4.00mm Hook and Double Knit Yarn = Worsted
I used Marriners Super soft Baby Double Knit
14 inches around
(this was the size we needed for my nieces preemie)
NEWBORN -using a 4.50mm hook and Aran
I used 1 x 100grm Ball of Redheart baby soft Steps
16 inches around chest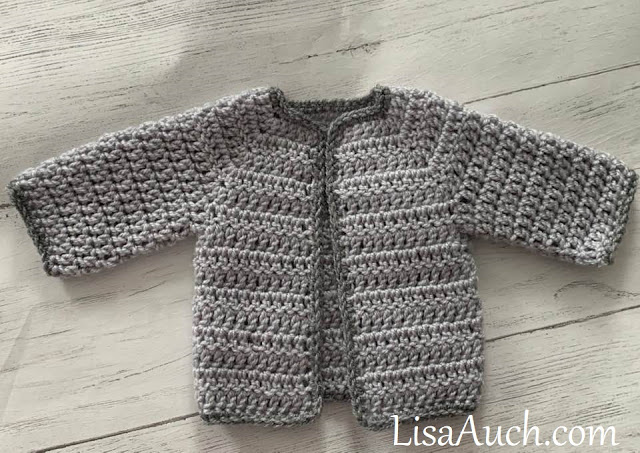 Toddler Striped Sweater with Hoodie Pattern
Finished Size:
Fits my 2.5 yo 28lb daughter perfectly, there is even a little room to grow.
Neck to waist- 13.5"
Side to side- 13"
Total sleeve length- 13"
Sleeve length from armpit to cuff- 8"
Neck opening- 7" wide or 14" in diameter
Total wingspan- 30"
Gauge
12sts and 7 rows = 4″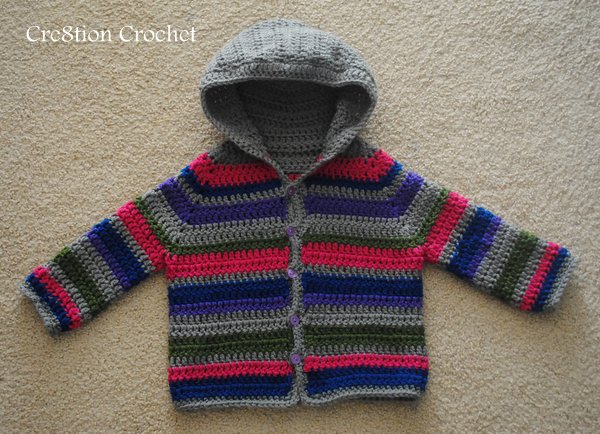 Kids Jacket Crochet Pattern
Skill level: Intermediate
From the back yard to the school yard, make them look super comfortable and great. This intermediate pattern really shows off with a solid tone color and the amazing stitch definition you get with our bold Bernat Softee Chunky product. Choose your child's favorite shade and make their new favorite hoodie for every day of the week!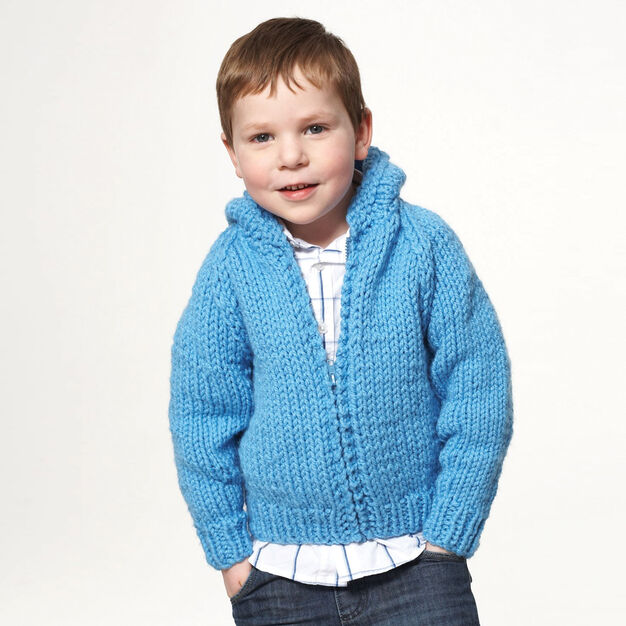 Funny Bunny Kids Blanket Hooedie Pattern
Skill level: Easy
It can get cold outside, but kids will love rolling up this super comfy knitted blanket while watching TV or lounging around the house. Round embroidered and thick and fried Bernat blanket and Bernat blanket sewn with our twist yarns, you can choose the color that you want to make your gift very special. This film with rabbit ears in the hood is a fun way to enjoy a relaxed and stylish movie night!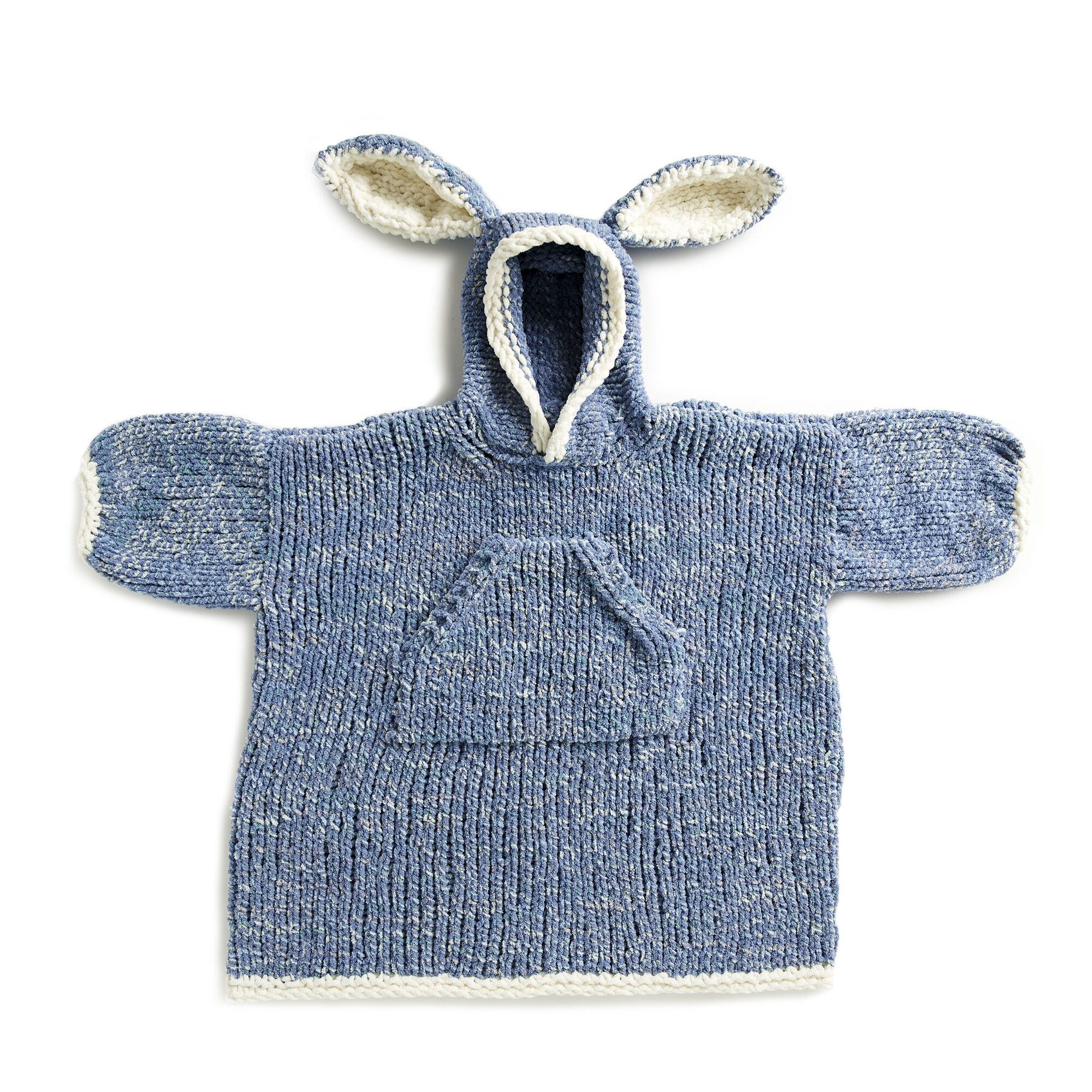 Unicorn Kids Crochet Blanket Hooedie Pattern
Skill level: Easy
Get kids A + for this creative crochet blanket hoodie they love to wear when lounging around the house. When working in a circle, practice single crochet and double crochet techniques. Choose any color from our comfortable Bernat blanket that inspires your child or goes with the designer version. With a horn and ears in the title, this film is a unique way to enjoy a relaxed and stylish movie night!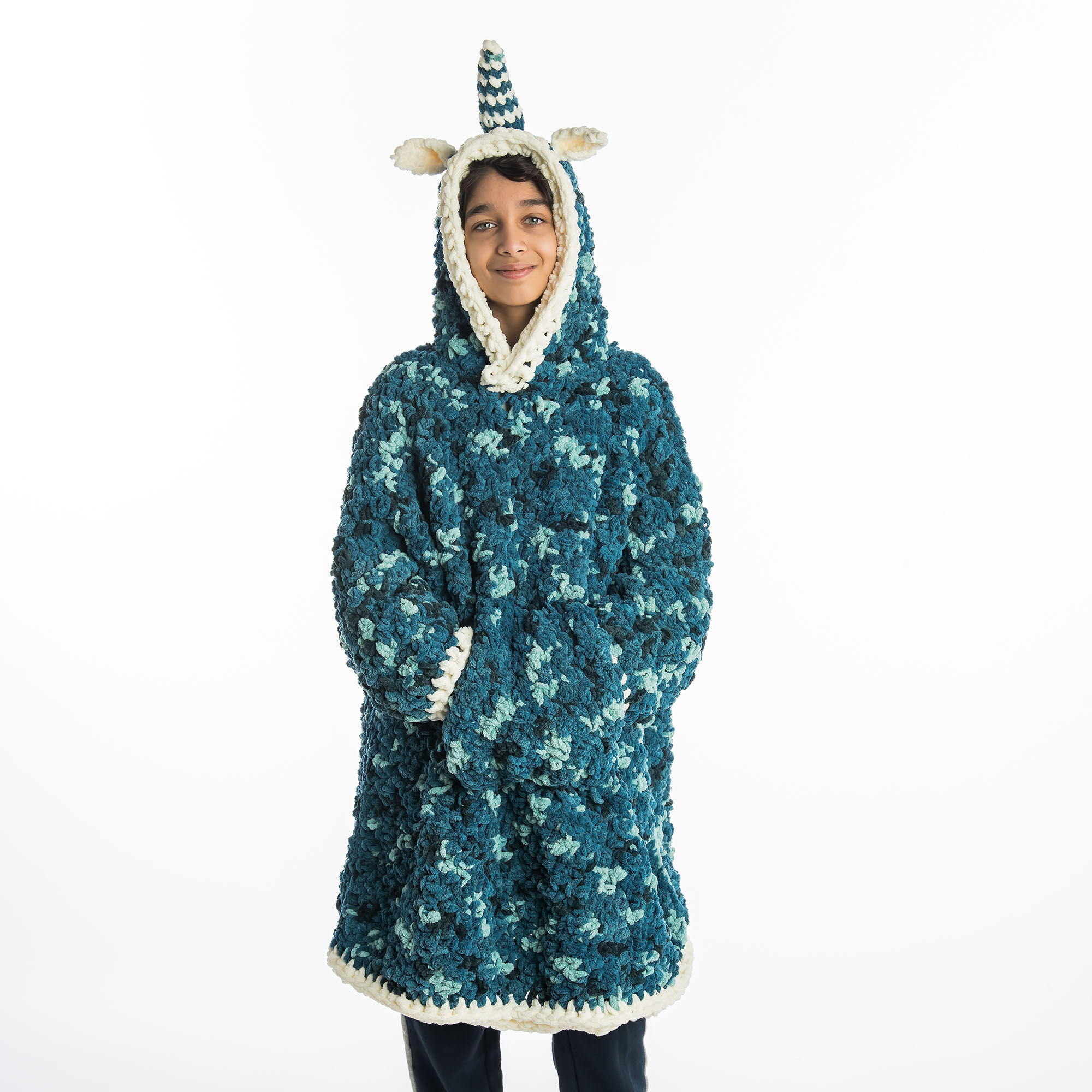 One For Me One For You Knitted Cardigan Pattern
Skill level: Easy
Knit a cardigan for the young lady in your life, then sew a second cardigan just for you! It's a simple pattern that you can use to practice, knit, knit, twist, increase, and decrease garter stitch while creating a classic raglan-style sweater with comfortable pockets. Red Heart Soft makes it flexible and comfortable to wear. So go for two colors that will make this comfortable layer perfect for your girl. The pattern is available in sizes 2 to 10 years. Make the appropriate adult version for a perfectly coordinated look!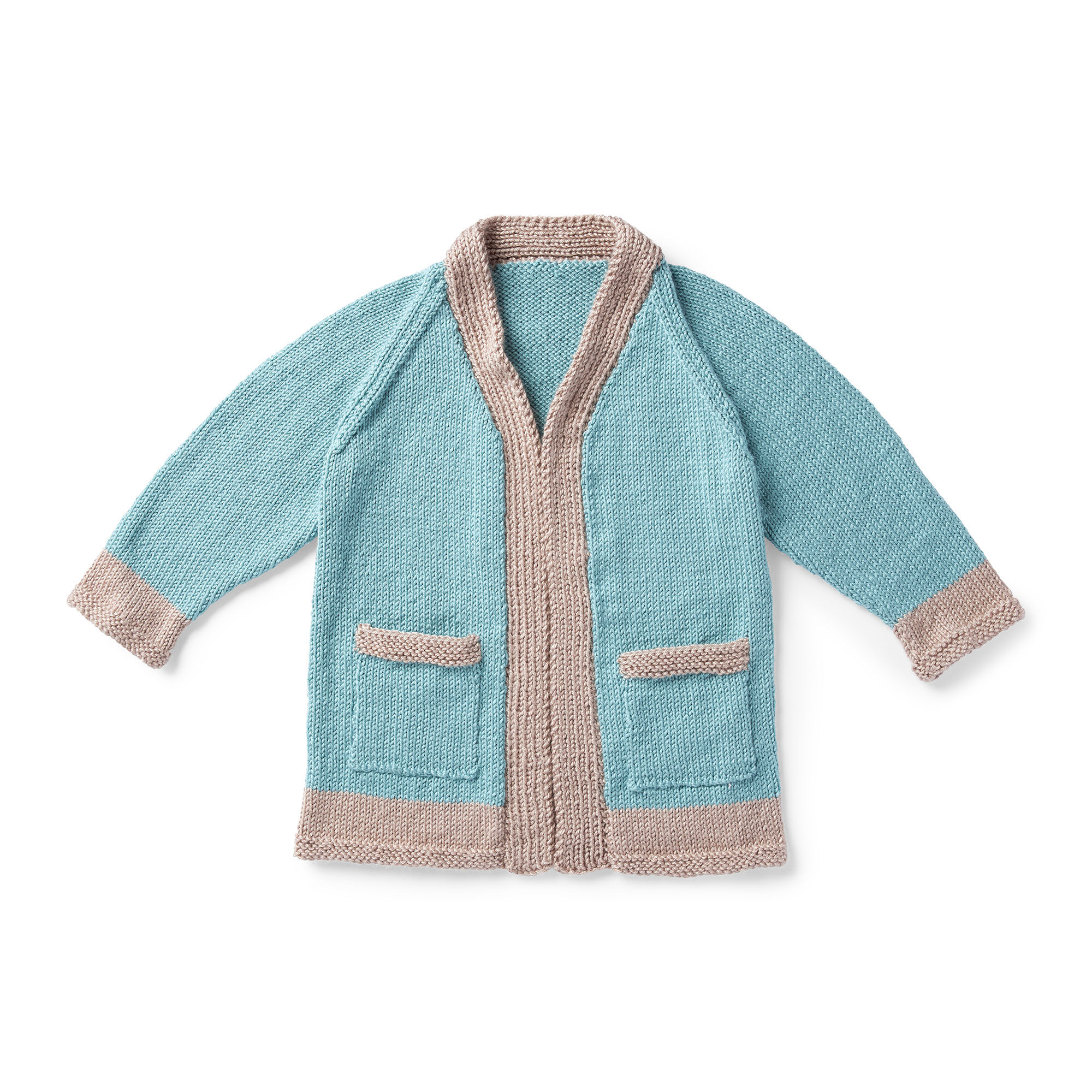 Canada Knit Kids Sweater Pattern
Skill level: Intermediate
This knitted sweater covered in maple leaves is full of the Canadian vibe! Patons Canadiana does this with you in the colors shown for a warm piece that every child will love. Complete your easy care sweater and put your hands in matching hats and gloves!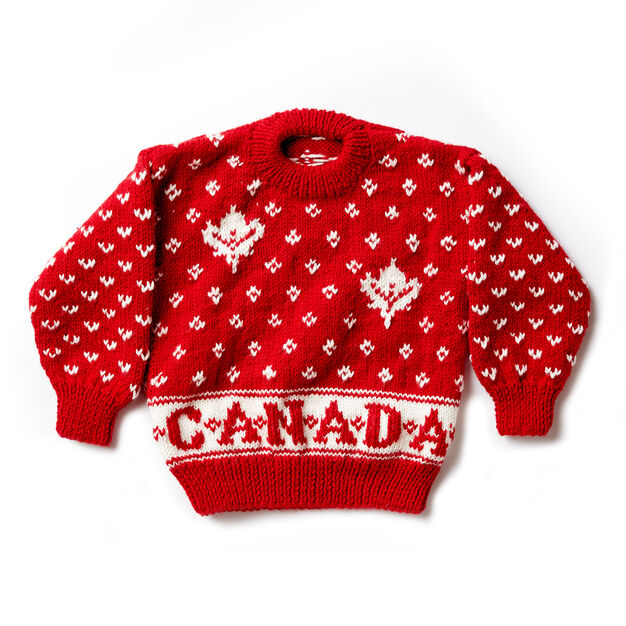 Huggable Puppy Baby Dress Crochet Pattern
Skill level: Easy
This casual dress is trendy over leggings or jeans. An optional doggie face can be added with the double stitch embroidery that is made after the knitting process is complete. The premium acrylic yarn is fully machine washed and dried. It has been tested by Oeko-Tex and certified as free of over 300 harmful substances.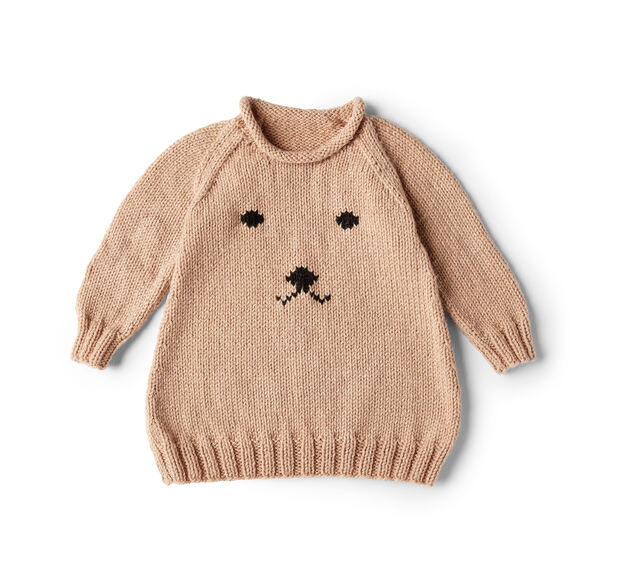 Soft Essentials Knit Baby Cardigan Pattern
Skill level: Intermediate
The timeless style of this cardigan gives it a universal look, while the bright colors of a self-stranded yarn make it an irresistible project! Start with your selection of Red Heart Soft Essentials strips or sew as shown for your little man. A satisfactory pattern that is knitted and sewn in 5 parts, bottom up. Take it with you as an extra layer of warmth while you start all your baby's adventures!
Please click next or prev button for PATTERNS